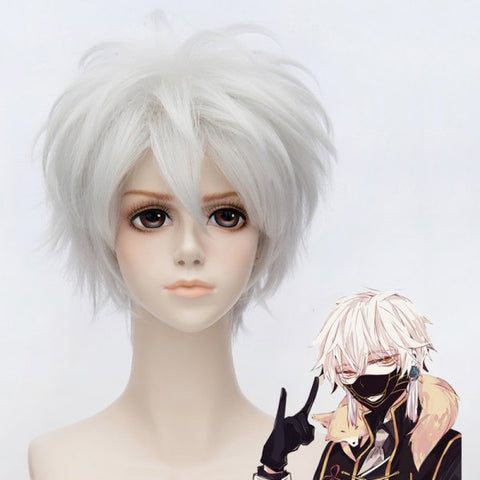 WIG Anime Silvery White Shaggy Nakigitsune
Cosplay & Anime Wigs Now In Stock!
Trendy Silvery White Shaggy Natural Wavy Short Side Bang
Touken Ranbu Nakigitsune Cosplay Wig
Great for clowning too!
Nakigitsune
(鳴狐)
Nakigitsune is a sword from the Awataguchi school. Nakigitsune rarely ever speaks, letting his pet fox speak on his behalf.According to the fox, Nakigitsune is awkward at socializing.
---
We Also Recommend