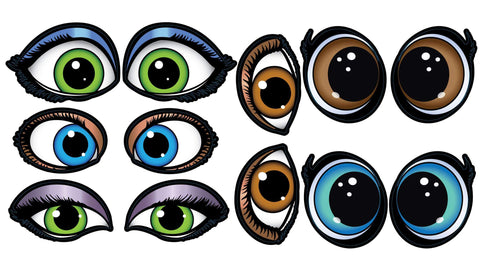 STICKERS AA056 Princess Eyes!
Beautiful Sticker to Compliment the others designed by Angel Contreras!
Bright and Colorful Handouts!  Perforated for easy distribution!
Each roll contains approximately 200 stickers.
The sticker division of Angel's Artistic Endeavors Inc was purchased by 
Mary Anne Ross, Simplicity's Wonderful World LLC, dba Clownsupplies.com 
on September 11, 2018, with sole rights for sticker production and sales of all stickers listed.
Design copyright is owned by Angel and Susan Contreras.
---
We Also Recommend