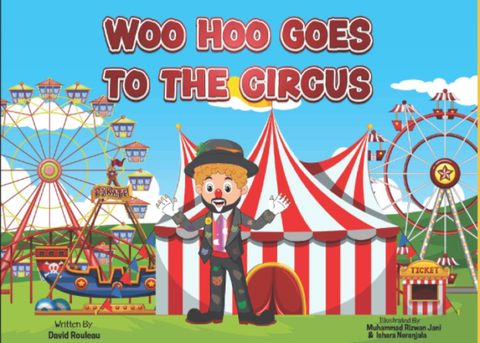 Book - Woo Hoo Goes to the Circus
Enjoy the journey of Woo Hoo! A great story to share with young and young at heart! 
about the author:
In 2004 David joined the Free Mason and Shriners and became a Shrine Clown proud of supporting the Shriners Hospitals for Children. After several years of doing hundreds of events including circuses, parades, balloon twisting events and parties all for the purpose of raising money for the hospital. He finally decided to write a book that puts clowns in a positive light for children. "Woo Hoo goes to the Circus" is the first of what is hoped to be a series of books that brings joy and happiness to many children.